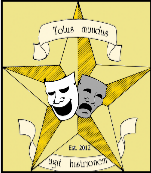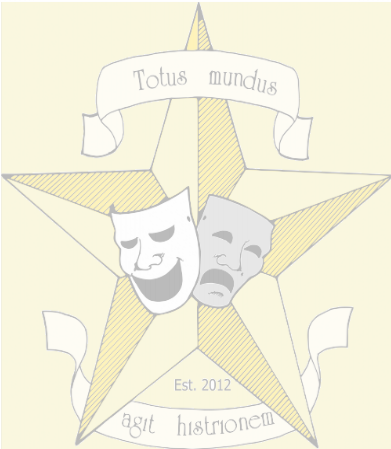 Welcome to the
Tarrant Actors Regional Theatre!

e are thrilled to be a part of the DFW theatre community. A big "thank you!" goes out to all our friends and patrons for making our first four seasons a success. We started out small, but we have big plans and hope you will join us as we celebrate the human condition in our productions. We have quite a variety of them planned for you: classics and new works, comedies and dramas, thrillers and mysteries to make you shiver, farces to remind us not to take ourselves too seriously. Musicals to let your spirit soar. Plays to entertain, challenge, and inspire you.

So welcome to the Tarrant Actors Regional Theatre. Come along with us as we celebrate the magic that only live theatre can bring!

Box Office

(682) 231-0082


Performance Venue

All TART productions
are performed at the
Fort Worth Community Arts Center, located at 1300 Gendy Street, Fort Worth, TX 76107. Click here for directions.


Support




The Tarrant Actors Regional Theatre is a 501(c)(3) non-profit Texas corporation. All donations are tax-deductible to the fullest extent of federal law.


Join Us

Visit our Get Involved page for information on how you can be a TART supporter. Click here to join our mailing list.


Copyright 2013, Tarrant Actors Regional Theatre. All rights reserved.

Click the link below to read the

Star-Telegram

's article about TART's beginnings and future plans:




September 8-24, 2017
Sanders Theatre
Fort Worth Community Arts Center
1300 Gendy Street, Ft. Worth TX 76107

Tickets for

Laura

are on sale now! Please click the "Tickets for Laura" button below to purchase them securely online. In addition, season tickets for all three shows of TART's 2017-18 season are still available for a limited time only. Save 15 percent off the cost of purchasing tickets separately. To purchase securely online, please click the "Season Tickets Information" button below.

For more information or assistance with ticket purchases, please call our box office at (682) 231-0082 between 10 a.m. and 3 p.m. Monday through Friday.

Critics and Audiences Loved "The Foreigner"!
Click the link below to read what the critics think of TART's current production: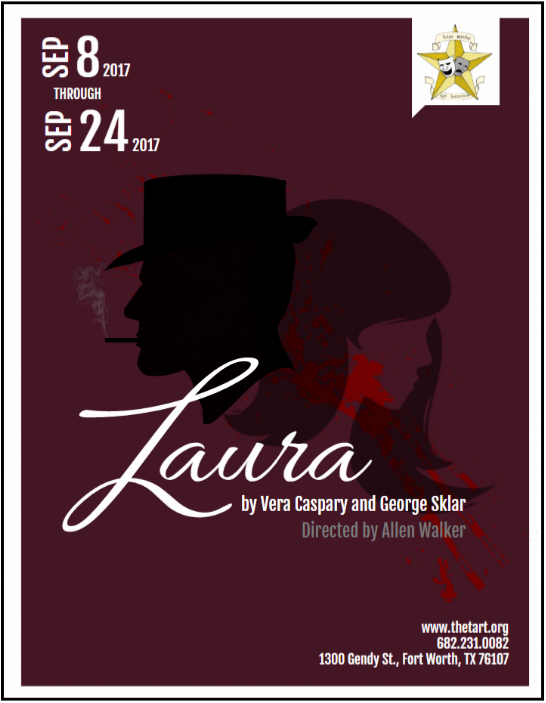 t's August 1944 in New York City, and when Detective Mark McPherson
first falls in love with Laura Hunt, he knows he's in love with a phantom--
for Laura is dead, and he's in charge of her murder investigation. From her portrait, her letters, her personal effects, and from his contacts with the three men who loved her, Mark has created an image of a woman tantalizingly real. As the story progresses, Mark discovers lies, infidelities, and hidden identities, all leading him into a labyrinthine search for Laura's killer. Riddled with surprises, full of dynamic characters and rich, fast-moving dialogue,

Laura

is a thrilling mystery in the

film noir

style that will keep audiences guessing "whodunnit" right up to the final scene.


"...[a] story which is filled with mystery, murder, romance, comedy, and unrequited love."
-- MD Theatre Guide

"...a well-acted, entertaining suspense dramedy, particularly for those with a
fondness for the fabulous '40's." --StageSceneLA

See What the Critics Said About TART's
Production of "Gutenberg! The Musical!"