Karen Matheny
Director of Development
Karen discovered her love of theatre in high school during a
production of

The Imaginary Invalid

, and decided then that she
wanted theatre to be more than a fun activity and to make it a
career. Karen graduated in 2010 from TCU where she earned her
BFA in theatre with an emphasis in acting, and has since been active in the DFW theatre community as an actor, props master, and choreographer. She has worked for Stolen Shakespeare Guild, Amphibian Stage Productions, the Trinity Shakespeare Festival, MainStage Irving-Las Colinas, ONSTAGE in Bedford, and TART. Karen also works full time for the American Association of Community Theatre. She tries to be involved in theatre daily, and is grateful that she has been given the opportunities to stick to that goal.

Bryan S. Douglas
Technical Director
Bryan has worked as an actor and in various technical capacities with
Stolen Shakespeare Guild, Echo Theatre, Imagination Players/KD
College, Level Ground Arts, Texas Radio Theatre Company, Onstage in
Bedford, Theatre Arlington, and several others in the Kansas City area. He received a Column Award nomination in 2013 for Best Lighting Design - Musical (Non-Equity) for Level Ground's production of

Sweeney Todd

. Bryan apprenticed as an actor at Vassar College/NY Stage and Film's Powerhouse Apprentice Program. He attended Park University where he earned a bachelor of arts degree in psychology in 1998, and has served in the U.S. Army Reserve. Bryan teaches speech/theatre at Flint Academy, and serves as the Youth Technical Director at The Met Church in Keller.

Charles M. Gatlin, Jr.
Board Secretary
Mr. Gatlin worked for thirty-two years in the aerospace industry,
editing papers for presentation at technical meetings and publication
in professional journals. He has been a speaker at a National Science
Foundation-sponsored program at Mississippi State University, and has made presentations for the annual conference of the Science Fiction Research Association and the Denton Dickens Fellowship. In his distant youth, he appeared as the King in Milne's

The Ugly Duckling

and as Herr Ulrich in

Der Bauer im Fegefeuer

by Hans Sachs, and has directed Goethe's short play

Satyros

. Mr. Gatlin serves as cantor at St. Vincent's Cathedral Church in Bedford. He holds a bachelor of arts degree in English from North Texas State University, and a master of arts degree in English from the same institution under its new name as the University of North Texas.

Nicole R. Bowen
Board Member
Nicole grew up throughout the United States, having lived in Texas,
Hawaii, Nevada, and Virginia. She started out as a visual artist which
led her into theatre. She graduated from North Crowley High School
in Fort Worth and won a Betty Buckley Award for Best Costume Design for their show

Big River

. She has studied in Egypt where she was able to get hands-on experience in art history. She currently is working on her bachelor of arts degree in history with a minor in art history at the University of Texas at Arlington. She has stage managed for the Stolen Shakespeare Guild since 2008, including their productions of

From the Beginning to the Nativity, Romeo and Juliet, Much Ado About Nothing, Pride and Prejudice, Anything Goes, Twelfth Night, A Midsummer Night's Dream,

and

The Winter's Tale

. In addition, she has assisted with set construction and painting. Nicole has served as a technician at the Fort Worth Community Arts Center since 2010. She has appeared on stage, in addition to her technical experience, but prefers to work "behind the scenes." She is proud to be a founding board member of TART and looks forward to being part of many exciting upcoming seasons.

Alex Krus
Vice-President
Alex is a proud alum from Texas Tech University, where he received a
bachelor of fine arts degree in acting. While at Tech, Alex expanded his
horizons and also took graduate level design, playwriting, and directing
courses. Since graduation, he has been a part of numerous award-winning shows with theatres throughout the Metroplex, including TART, Stolen Shakespeare Guild, Theatre Arlington, MILC, Broken Gears, Runway Theatre, GLCT, Firehouse Theatre, and ONSTAGE in Bedford (where he served as Associate Artistic Director for two years). He is a director, actor, set designer (resident to TART), sound designer, and playwright. Outside of theatre, Alex works in business development for Rattikin Title Company.

"Go confidently in the direction of your dreams. Live the life you have imagined."
--Henry David Thoreau

Allen Walker
President/Artistic Director
Allen has been involved in theatre for most of his life. He grew up in
Fort Worth and attended Western Hills High School where he first
studied theatre under Julia Worthington. In California, Allen has
appeared in productions of

The Glass Menagerie, Man of La Mancha, Sweeney Todd, Mrs. Warren's Profession, Buried Child,

and

The Gin Game

, among many others. He has directed productions for Redwood Curtain Theatre and North Coast Repertory Theatre in Eureka, California. Locally, Allen has worked extensively with the Stolen Shakespeare Guild and has appeared as Marley and Old Joe in

A Christmas Carol

, Leonato in

Much Ado About Nothing

, Mr. Bennet in

Pride and Prejudice

, Antipholus of Ephesus in

The Comedy of Errors

, Teiresias in

Antigone

, Malvolio in

Twelfth Night

, and Leontes in

The Winter's Tale

. He directed

The Woman in Black, The Curious Savage,

The Crucible

,

The Secret Affairs of Mildred Wild,

and

The Lion in Winter

for TART. Allen holds a bachelor of arts degree in communication from Abilene Christian University, and a master of fine arts degree in directing theatre and film from California State University.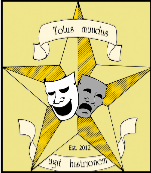 Need to contact us?


No problem. We'd love to hear from you!

Mailing Address
Tarrant Actors Regional Theatre
Ft. Worth Community Arts Center
1300 Gendy Street
Fort Worth, TX 76107
(682) 231-0082

General Information
info@thetart.org

Box Office
tickets@thetart.org
(682) 231-0082


How to find us....


The Fort Worth Community Arts Center is conveniently located at 1300 Gendy Street, at the corner of Montgomery Street and W. Lancaster, in the heart of Fort Worth's cultural district. Paid parking is available directly across Gendy Street at the Will Rogers complex, or at the nearby museums. Limited handicapped parking also is available at the Arts Center. Free parking is allowed by the church directly across Montgomery Street, as long as it does not conflict with church events. On weekends especially, the parking lot at the Will Rogers complex can fill up quickly, so patrons are encouraged to arrive

early

to allow time to find parking and walk to the theatre. Please note: neither TART nor the Arts Center has any control over, nor do we receive any income from, parking fees. Please direct your concerns regarding parking availability and fees to the Fort Worth City Council.




























Our Mission


The primary goals of the Tarrant Actors Regional Theatre are to entertain, inspire, challenge, and educate its audiences through live theatre, thereby enriching the cultural life of the Dallas-Fort Worth Metroplex. To that end, we will strive:

to produce a broad range of theatrical productions of the highest possible quality and professionalism;
to provide hands-on learning experiences in all aspects of theatre for youth and adults;
to celebrate the achievements of our volunteers and staff;
to provide value for our valued supporters;
to join with other community theatres for mutual assistance and enrichment; and
to remunerate our artists with stipends, as we are able, to demonstrate acknowledgement of and appreciation for the contributions of their time, energy, and talent.

Creative Team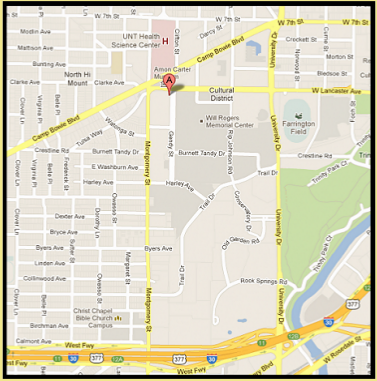 Fort Worth Community Arts Center


Directions:
From Interstate 30, take University Drive exit. Proceed north to W. Lancaster Avenue. Turn left (west) and proceed to Gendy Street. Turn left (south) onto Gendy Street and park in the Will Rogers parking lot or in the museum parking garage. (These are paid parking lots.) The Lutheran Church on Montgomery Street (across the street from the rear side of the Arts Center) allows free parking in their lower parking lot if it does not conflict with church events. Please walk around to the front entrance of the Arts Center on Gendy Street, and do not use the loading dock or stage doors.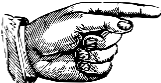 Box Office

(682) 231-0082


Performance Venue

All TART productions
are performed at the
Fort Worth Community Arts Center, located at 1300 Gendy Street, Fort Worth, TX 76107. Click here for directions.


Support




The Tarrant Actors Regional Theatre is a 501(c)(3) non-profit Texas corporation. All donations are tax-deductible to the fullest extent of federal law.


Join Us

Visit our Get Involved page for information on how you can be a TART supporter. Click here to join our mailing list.


Copyright 2013, Tarrant Actors Regional Theatre. All rights reserved.




Jennie Jermaine
Resident Choreographer
Jennie is very excited to be TART's resident choreographer. She
graduated from KD Conservatory in 2013 with an associate's degree
in Musical Theatre. Her dances have featured in KD's alumni
choreography projects, Sweatbox Refugees, for the past four years. She most recently served as choreographer for TART's production of

The Secret Affairs of Mildred Wild.

She would like to thank Paula Morelan for her endless encouragement, and her family and friends for their support.